Renewable energy is getting more and more important in today's society thanks to our awakening consciousness towards our globe. Remote areas in developing countries could rely on photovoltaic energy provided that the necessary system components are available for poorer people as well.
Panelectron Ltd. focuses on shipping products to foreign countries, having customers in many parts of the world has rendered Panelectron a vast experience in doing business "the right way" and was also taught to handle all customer inquiries and questions promptly.
We wish you a pleasant time while browsing our pages.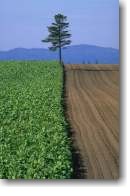 Its portfolio streches out from power supplies to solar chargers and inverters. OEM manufacturing is a possibility which Panelectron is always on the look-out for. Our cost-effective attitude can make Panelectron the number 1 choice of your company.



Panelectron Ltd. have been the distributor of IVT GmbH and Tradeflex GmbH since 2001, our export prices are affordable for all system installers' and retailers' budget. Although admittedly the solar industry is Panelectron's biggest market, it has various other electronic products to offer to its customers.
Introduction